The school level Science, Maths and Environment Exhibition for children along with other activities- Quiz, Declamation, Poster Making, Slogan Writing, Rangoli Competition were held in our school premises on 22.10.2019.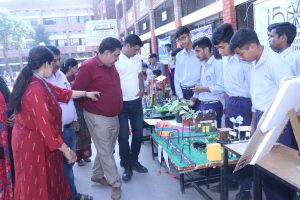 To celebrate the annual day of the school all the above proposed activities were being organised to promote integrated approach to learning. Students participated in various events at different levels- Elementary (VI-VIII), Sec. Level (IX-X) and Senior Sec. Level (XI-XII).


The objective of organising these activities is to identify and nurture the inventive and creative talent among students.